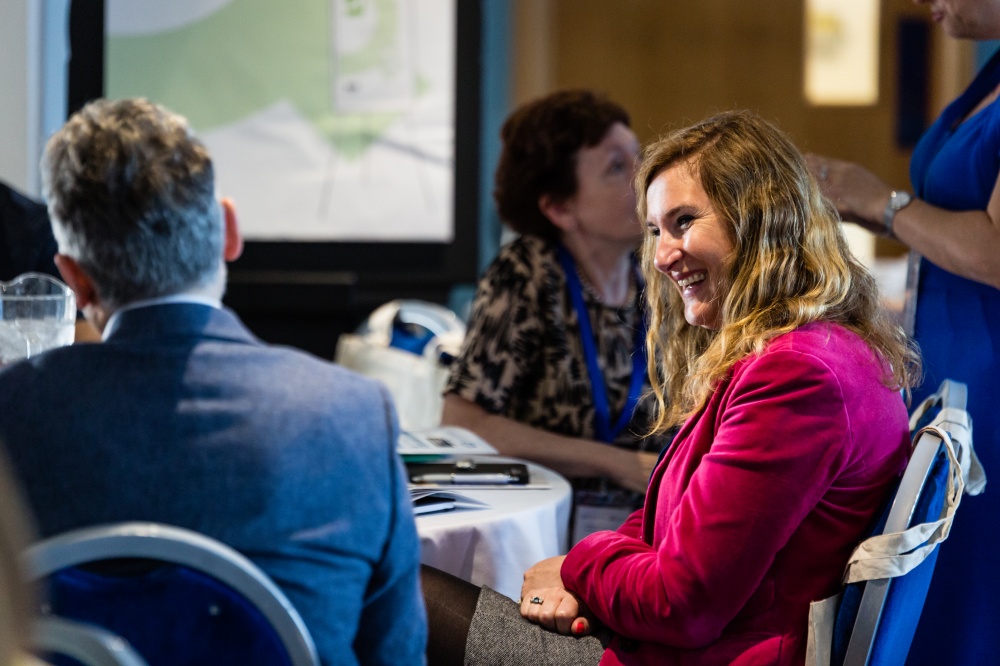 Leadership: It is about 'we' not 'me'
Leadership is a team effort, involving all of your staff, and your team has a tough job. It is your role as a leader to forget the heroics and be there for them, says Yvonne Gandy
This article was originally published on SecEd.
It does not seem that long ago when the idea of the hero head was all over the media. Remember Lenny Henry as the headteacher who turned around a struggling school in the BBC's Hope and Glory? It is exactly 20 years since that show was first broadcast and in that time there has been a transformation in our attitudes to, and understanding of, school leadership.
The idea of a school being turned around through the actions of the lone, transformational figurehead like Lenny Henry's inspiring character Ian George has long had its day.
The evidence has been building for a long time showing that this sort of leadership does not deliver long-term school improvement. Leaders instead need to become enablers who help their teams to step up and play a key leadership role.
And these days it is not simply down to leaders and their teams in individual schools. Increasingly, collaboration with other school leadership teams within MATs and other school groupings is as important a factor as the actions of individual leaders.
Leaders as enablers – in their own schools and through working closely with other leaders – is an approach I often talk about when I am delivering professional development programmes around the country. And it is clear from most of the aspiring and established headteachers I work with that leadership is no longer just about them.
Here is a round-up of views on leadership that leaders have shared with me over the past year...
Remember, you're not a hero
"As a new headteacher you have to be mindful that you can't go into a new school with a hero complex," explained Christine Mitchell, headteacher of Larches High School in Preston.
"You might come in with new ideas, structures and systems, but you need the input of your staff to tweak and enhance these plans – and you need their skills and ideas to help implement them in a way that suits the context of the school.
"School leadership is about 'we', not 'me'. It is important to be consultative if you can. In most cases you need to find out what your staff think of where they have been, where they are and where they are going to and then speak to them on an individual and a group basis and use this feedback to inform your vision and future actions."
Know your place
"In a way, I am the least important person in the school – it is the teachers who spend 26 hours a week with the boys who are the most important," said Alun Ebeneezer, head at Fulham Boys School in London.
"There is nothing worse than having teachers who do not want to be here because that rubs off on the boys," he added. "We only appoint staff who buy into our vision. They work more hours than the average teacher, so we give them longer holidays and a benefits package. They get breakfast here once a term and lots of treats. They make the difference and if you have happy teachers you will have happy boys and a happy school."
Have their backs...
"You have got to support staff and crack behaviour," insisted George McMillan, headteacher at Harris Academy Greenwich. "From the beginning I said to staff: 'If you contact on-call we will be in your classroom to sort out any problem within three minutes'. People were sceptical.
"I said to staff that we would be on the gate every morning at 8am to welcome children into school. Over eight years later, our on-call deadline is now two minutes and we are still waiting at the front gate in the rain every morning. I also teach regularly – I currently teach a full set of year 11, which is six hours a week plus two or three hours' intervention every week. You need to be able to walk the walk if you are to build trust."
Use systems to support, not control
"There are plenty of sages out there but most agree that 'culture is king' and your key task will be to establish and maintain a values-based culture that brings purpose and motivation so people willingly go the extra mile," explained Peter Rubery, executive principal and CEO at the Fallibroome multi-academy trust in Cheshire.
"Your school should use systems to support a culture that inspires, rather than be driven by systems that control."
Collaborate to crack shared problems
Wellbeing and work/life balance are major factors in the recruitment and retention challenge currently faced by schools. Working together in a formal collaboration with other schools, trusts or Teaching Schools can help to tackle common issues such as these.
Gary Kelly, CEO of Wade Deacon Trust in Cheshire and Merseyside, is hoping that Wade Deacon's work in this area, which includes reducing reporting points from six to just two per year and simplifying marking schemes so that teachers do much less work at home, will be one area that will be discussed, developed and shared by a new collaboration with eight other MATs across Cheshire and Merseyside.
Yvonne Gandy is the NPQ Programme Director at Outstanding Leaders Partnership, which is supported by Best Practice Network.