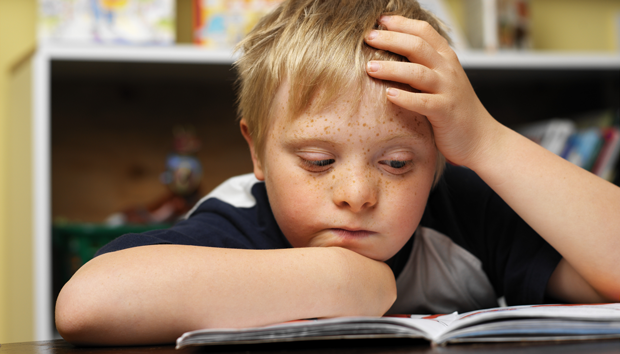 The National Award for SEN Coordination (NASENCO) is a statutory requirement for all SENCOs appointed new to the role from September 2008 and is an excellent opportunity for professional development for experienced SENCOs.
We are a long-established provider supporting over 100 SENCOs each year to gain this award, and we offer a leading-edge Master's level programme, delivered by skilled tutors that is designed to transform professional practice.
Ours is a work-based, flexible and practical programme that will equip you with the tools and knowledge you need to enhance achievement and maximise impact upon learners with SEN and/or disabilities.
We look forward to working with new and aspiring SENCOs on this important programme, proven to lead to positive outcomes and significant impact. We are passionate about achievement, access and opportunity for pupils with special educational needs and disabilities (SEND), striving to close the gap and reduce inequalities in outcomes.
Our NASENCO programme incorporates the award of a Postgraduate Certificate in SEN Coordination, validated by Bath Spa University (BSU) as part of their Professional Master's Programme, worth the first 60 credits towards a Master's (MA) degree.
Who is this for?
The Department for Education (DfE) regulations 2014 require school governing bodies to ensure that SENCOs who are new to the role gain the National Award for SEN Coordination within three years of appointment (see the Special Educational Needs and Disability Regulations 2014). The NASENCO programme is intended to support new SENCOs in their first year or two in post.
Only qualified teachers (QTS or QTLS) or headteacher/acting headteachers are eligible to undertake the programme.
Individuals who hold Early Years Initial Teacher Status are also able to gain the Award but this will only be recognised within the 0-5 sector.
The NASENCO programme is also available to aspiring SENCOs who have their school's support to work with the designated SENCO to ensure they have the opportunity to meet all Learning Outcomes.
What are the benefits?
This programme will improve your awareness and understanding of professional practice, signpost/provide access to relevant research and help you develop supportive learning networks. It is work-based, flexible and practical and will equip you with the tools and knowledge you need to increase the participation of learners with SEN and/or disabilities within your particular educational setting.
Working at Master's level, alongside others who share your passion for SEN and Inclusion, will sharpen your analytical and evaluative skills and deepen your knowledge of your specific specialist areas. In addition, the achievement of the award can contribute to higher levels of self-esteem and open up career progression opportunities.
Participants will develop their knowledge, understanding and skills across the 10 key themes
The statutory and regulatory context for SEN and disability equality and the implications for practice in their school or work setting
The principles and practice of leadership in different contexts
How SEN and disabilities affect pupils' participation and learning
Strategies for improving outcomes for pupils with SEN and/or disabilities
Working strategically with senior colleagues and governors
Leading, developing and, where necessary, challenging senior leaders, colleagues and governors
Critically evaluating evidence about learning, teaching and assessment in relation to pupils with SEN to inform practice
Drawing on external sources of support and expertise
Developing, implementing, monitoring and evaluating relevant systems
Personal and Professional Qualities
How is it delivered?
Our programme is delivered nationally in partnership with Bath Spa University (BSU) and incorporates the Postgraduate Certificate in Inclusive Education worth 60 credits towards a Master's degree. We offer a flexible combination of blended learning and support opportunities that include:
face-to-face sessions with expert facilitators
online learning
webinars exploring key themes and good practice in academic writing
personal tutor and peer support
technical and administrative support
Our six-day programmes are typically delivered over one academic year. SENCOs on these programmes receive all-through individual tutor support to ensure successful completion.
Duration of study and outline of the programme
For the Master's level work, participants will have a year within which to submit their academic assignments. To complete the programme participants will be expected to:
Attend 6 face-to-face day sessions to engage in learning, share good practice and practice key skills
Write two assignments that add up to 60 credits
Complete an e-portfolio to ensure that documentary evidence is provided for any learning outcomes not covered elsewhere
Invest time in personal study - reading, research and on-going reflection on practice - will be required
Liaise with their group and academic tutor (a personal tutor will also support them from start to finish)
To support successful completion we ask and encourage schools to provide appropriate release time in order to give participants the opportunity to:
Carry out some days of school-based activities for research and development activity in school
Visits other workplaces, where appropriate
Engage in additional national workshop days or half days
Assessment
The programme delivers the learning outcomes specified by the National College for Teaching and Leadership and 60 Master's level credits, through two elements:
2 x 30 credit assignments as part of the PG Certificate
E-portfolio - evidence is drawn from school-based activities such as policies, procedures and systems that SENCOs have put in place, used, developed or reviewed
What does it cost?
The National Award for SEN Coordination costs £1,980 +VAT.
Fees include ongoing personal tutor support, registration with Bath Spa University and access to our virtual learning environment for the duration of the programme.

In Autumn 2019 we are delighted to be running the programme in partnership with a number of different TSA and local authority partners across England, including:
Birmingham
East Riding
East Sussex
Leatherhead
Leicester
Lincoln
Luton
Manchester
St. Neotts
Suffolk
Telford
Widnes
York
We are also recruiting for spring 2020 programmes in:
If you are part of a school network or alliance with several SENCOs wishing to complete the award at the same time, please enquire about our bespoke training that can be arranged at a local level and delivered within your schools.