NPQML Day 2 - The second face-to-face event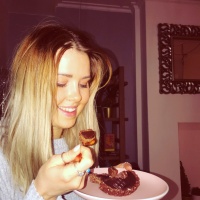 NPQML Day 2 - The second face-to-face event
Posted September 17 2019 Holly Johnson
Day two of NPQML creeped up fast after the summer holidays and was here before i knew it. It was at the same venue which was good as it was nice to go back to a familiar place.
Jenny and Lynn were extremely friendly and it was lovely to see them again. They asked us about ourselves and made us feel at ease from the start.
The day was set out to us and it was clear what was expected and how the day was going go run ahead.
The first part of the day was about reflection and it was really beneficial to start of the day as it let us get a feel of the whole course and gained a better understanding of how everyone else felt during different aspects of the course.
Below is the table which I filled in and thought about:
Your significant leadership learning from the course and any specific module.
Giving me confidence in my capabilities. Opened my eyes to strategic whole school pressures for leadership.
Identify any underpinning theory and/or research; activity supporting your learning.
Module two inspired my passion and best practice and gave me a new sense of understanding for role. Re-visited the knowledge and understanding of past university courses.

Project was something to focus on - gave you a goal and helped you to understand the way you wanted your project to transpire. Helped keeping you on track.

Identify at least one example where you have applied learning from the course in your leadership work, the difference made and behaviour(s) exhibited by you.

(or where you intend to use this)

Looking at the whole picture being aware of whole school. Reflecting on everyone in school what everyone else may be thinking and how to adapt and ensuring that all members in school can get on board.

Really good modules on well-being how to balance work life balance and take out time. Was refreshing to see a module in a professional qualification to help embed how important it is to look after yourself.

Reflection on the course its strengths and even better if?
More depth feedback and giving personal responses. More challenging questions asked and feedback personalised. First module very data heavy and not applicable to SEND.
We then had a chat about out projects which was extremely beneficial as it useful to get a feel of how everyone else was feeling and you were not alone. It really let everyone give a big sigh of relief that lost of people were in the same boat and we were not alone in our feelings of doubt in ourselves.
After lunch we did a group task which again had us talking about our different experiences in school and how we can reflect on them in our schools. The days together are really useful as it gives an insight into other schools and is a safe space for people to chat about how they really feel the course is going.
By the end of the day I felt very passionate about the way the course is going and a lot more confident in pursuing the project.