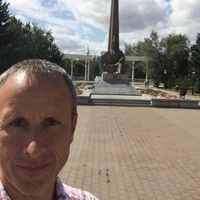 NPQEL - The Welcome
Posted March 18 2019 Neil Jones
As an introduction to myself at the start of my voyage to NPQEL, we are asked to introduce ourselves on the Welcome Forum. Here is my contribution.
I am the Head of a 2 form entry Primary Free School in Hemel Hempstead, Hertfordshire, and part of a 3-school MAT. I joined Jupiter Community Free School in September 2017 after 25 years in Independent Prep Schools, 11 as a Head at 2 schools.
As for the other me, I love natural history, sailing (although I have no craft…yet) and Leyton Orient Football Club. I have been a vigorous user of social media since the ancient days of Web 2.0 in the early 2000s! I have an MSc in Environmental and Development Education, a Coach Trainer licence and a Diploma in NLP.
I share my time living between Essex and North London but my favourite place to be, above all others, is in the hills of Mid-Wales and the Shropshire border.
With NPQEL I hope for 3 things:
To continue to develop skills in collaborating with peers across schools to improve outcomes everywhere
To improve relationship management and communication to support Heads and SLTs in a range of settings
To explore innovative ways to fund and support SEMH, SEND & wellbeing initiatives for the whole community
Joining Jupiter unleashed in me a zeal for social justice and social responsibility that had been present since starting my career journey in environmental education in Florida in 1991! I developed Education for Social Responsibility in 2012 as an initiative for the Independent Association of Prep Schools. However, it is my latest experience with the Jupiter School community, in a very mixed demographic area, that has shown me how Values and Character Education, along with relentless communication across the community, has a direct and sustainable impact on outcomes for our children.
By the way, just to clarify – my school was named after the road it is on in Hemel Hempstead (Jupiter Drive) and is not an attempt by our MAT to raise standards with motivational nomenclature! However, it is a fantastic gateway to the Classical world of literature, myth and legend. Awesome for children!
I look forward to meeting you all along the way to NPQEL!